We are still covered in ice and snow, however, there is a lot we can do to make sure our gardens are prepped and ready for spring while offering protection for the little guys that may be living in there over the winter
Watch for and brush off ice and snow from trees and shrubs limbs to prevent breakage.
Use tree wrap on trunks of newly planted trees as well as those species with thin bark like linden, ash, mountain ash, and maple.
Make plans for the coming season's garden. Decide where your crops will rotate from last year, and start carpentry projects like cold frames, trellises, and indoor lighting set-ups if possible. Sometimes smaller is better and you may in return get fewer weeds and insects with more produce.
Make notes to reorder successful seeds and sprays.
Now is the time for making plans, adjusting strategies and going over last year's success (and failures). It is prime time to place your seed orders, source your soils, check with your local growers about when they expect to start to have stock. Throw out old pots, add new ones to your list. Check your supplies of mesh, bamboo rods, tie's, burlap, and whatever else you use to keep your garden tidy.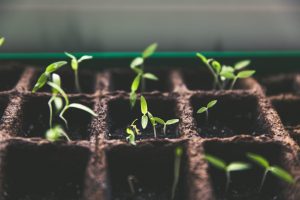 Consider plantings for wildlife too. How will your planting affect them? If you are looking to enlarge your garden are you encroaching on any natural trails that are already established. We all know that bears will go for berries and apples, consider planting them on the outside periphery of the garden or year.
It is always good to review your plans yearly to avoid problems or integrate new solutions. Besides, nothing better than sitting there thinking about the beautiful smell of a flower garden while it is -20 and snowing outside.